EXCELITAS PE300BFA Short Arc Parabolic Xenon Bulb 5000lm
Type: Short Arc Parabolic Lamp Visible Output: 5000 lm Voltage: 23kV (Start), 13 V ~ 16 V (Operating) Output Power: 28.8W (IR), 50W (Radiant), 2.6W (UV) Amps: 21A Style: Ceramic Body Temperature: 150°C (Max) This lamp is used in various medical and scientific devices such as Endoscopes, Bor
USED - $95.00
Free Shipping!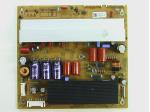 LG ELECTRONICS EBR74306901 Z-sustain Board Eax64282301
Main X board 50 R4T4_Z, EAX64282301 Substitute part numbers: EBR74864401 CRB33645901 Used with LG PDP50R40000 50" Plasma Panel Number EAX64282301 is prinetd on the board - do not order by this number, it is generic board number. Look for EBR74306901 number on the original board
USED $18.95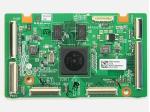 LG ELECTRONICS EBR74185001 Control/logic Board Eax64290701
Logic PCB EAX64290701, 50R4_60R4_CTRL Used with LG PDP50R40000 50" Plasma Panels
USED $11.99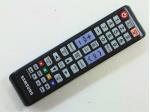 SAMSUNG AA59-00600A Remote Controler
Used with various Samsung TV models.
$9.99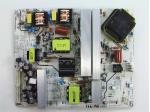 LG ELECTRONICS EAY36768101 Power Supply Board Eax37617601
Power suppy/back light inverter module assembly Board numbers: EAX37617601 LGLP32SLPV2 Substitute parts: CRB30595001 (LG refurb) EAY38239801 EBU39752201 EBR38799802 EAY37228901 CRB30595101 (LG refurb.) EBR38799801 EAY38637401 EAY38639701 EAY34795001 AGF34784001 EAY39025701
USED $25.00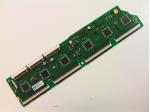 LG ELECTRONICS EBR73764302 Y-drv Board Lower Eax64300301
Lower y buffer module Boasrd numbers: EAX64300301 YDRVBT For LG 50R40000 50" Plasma screen
USED $15.99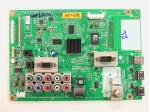 LG ELECTRONICS EBT62218302 Main Board Eax64696604
Board numbers: EAX64696604 EAX64696607 EBR75290602 AV switch Digital tuner USB port RS 232 port Analog inputs (2 component, VGA) 3 HDMI inputs Optical output Substitute part numbers: EBU61842503 EBT62218303 EBT62218301 CRB33350601 EBT62218202
USED $45.95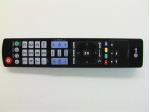 LG ELECTRONICS AGF76578710 Remote Controller Akb73615316
Remote controller model number AKB73615316 Substitute part numbers: AKB73615326 AKB73615322 AKB72914201 AKB73615316 AGF76578718 AGF76578722 AKB73655806 AGF76578714 AGF76578723 AGF76578724 AKB73655808 AKB73655811
USED $9.95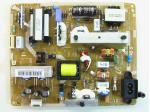 SAMSUNG BN44-00499A Power Supply / Led Driver Pd55av1_chs
Power supply module and backlight LED drive board assembly. LED address PCB PD55AV1_CHS Board number E301536
USED LIKE NEW - $27.00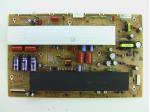 LG ELECTRONICS EBR73763201 Y-sustain Board Eax64282201
Main Y scan drive Module numbers: 50R4T4_YSUS EAX64282201 E322685 Substitute Part numbers: CRB33645801 (LG refurbished) EBR74863901
USED $33.95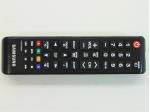 SAMSUNG AA59-00666A Remote Controller Oarc04g
Part number - OARC04G Used with various Samsung TV models
NEW - $9.95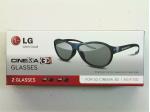 LG ELECTRONICS EBX61668501 Lg Passive 3d Glasses Ag-f310
2 passive glasses bundle. For LG Cinema 3D Passive - no batteries required. Substitutes: EBX61508303 EBX61268401 Used in various LG 3D televisions.
USED $12.00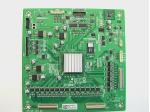 LG ELECTRONICS 6871QCH059B Control/logic Pcb 6870qcc013a
Substitute part 6871QCH059A Board nubers: 6870QCC013A 996500030896 (Philips) 0940-0000-0320R (Vizio) Panel Sticker Number: PDP50X3#### This control board used in various LG, Zenith, Toshiba, Vizio 50" plasma models. NOTE: may need firmware update for difusion (pixel maldischarge) correctio
USED $12.99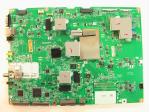 LG ELECTRONICS EBT63355001 Main Board Eax65865804
Main Unit Board numbers: EAX65865804 (1.0) 329X245 Substitute part numbers: EBT63336701 CRB34948401 (LG refurbished).
USED $99.95
Free Shipping!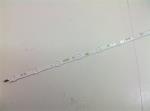 SAMSUNG BN96-38481A Led Backlight Strip - 8 Led's
for UN55JS700DFXZA UN55JS7000FXZA
USED - $15.00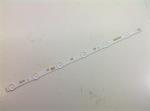 SAMSUNG BN96-38482A Led Backlight Strip, 6 Led's
for UN55JS700DFXZA UN55JS7000FXZA
USED - $15.00
SAMSUNG AA59-00580A Remote Controller
for UN40EH5300FXZA UN46EH5300FXZA UN50EH5300FXZA
NEW - $11.00
GENERIC RP-E022 Lamp E022 132/150w
High Quality generic bulb, fits following lamp assemblies: 915P027010 915P049010 915P049A10 BP47-00023A (E22h either 120-132W or 132-150W) LAMP-5 or LAMP-10 BP96-01099A (E22h either 120-132W or 132-150W) LAMP-5 or LAMP-10 BP96-01472A (E22h either 120-132W or 132-150W) LAMP-5 or LAMP-10 BP9
NEW - $45.00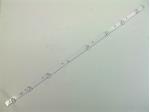 SAMSUNG 2012SVS60-LEFT08 Led Backlight Strip 2012svs60 Left 08
Single LED backlight strip, numbers on the board: 2012SVS60 Left08 REV1.1 120410 Used with Samsung DE600CGS-V2 60" Led panels
NEW - $19.00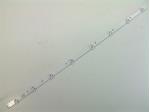 SAMSUNG 2012SVS60-RIGHT08 Led Backlight Strip 2012svs60 Right 08
Single LED backlight strip, numbers on the board: 2012SVS60 Right08 REV1.1 120410 Used with Samsung DE600CGS-V2 60" Led panels
NEW - $19.00