866 items found in POWER SUPPLIES: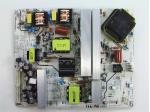 LG ELECTRONICS EAY36768101 Power Supply Board Eax37617601
Power suppy/back light inverter module assembly Board numbers: EAX37617601 LGLP32SLPV2 Substitute parts: CRB30595001 (LG refurb) EAY38239801 EBU39752201 EBR38799802 EAY37228901 CRB30595101 (LG refurb.) EBR38799801 EAY38637401 EAY38639701 EAY34795001 AGF34784001 EAY39025701
USED $25.00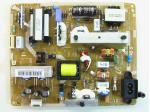 SAMSUNG BN44-00499A Power Supply / Led Driver Pd55av1_chs
Power supply module and backlight LED drive board assembly. LED address PCB PD55AV1_CHS Board number E301536
USED LIKE NEW - $27.00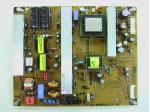 LG ELECTRONICS EAY62609701 Power Supply Board Eax64276501
Power module Sub part number CRB31287301 Numbers on the board: 3PAGC10073A-R PSPI-L103A EAX64276501
USED $64.90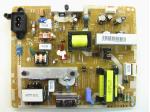 SAMSUNG BN44-00498B Power Supply Board Pd46av1_chs
Power supply and LED driver board assembly. Module number - PD46AV1_CHS REV: 1.2 Input rating: AC 100-240V, 50-60Hz., 2.5A Used in various Samsung 40"-46" LED TV models. Made by Hansol Technics.
NEW - $31.99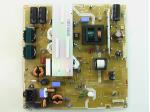 SAMSUNG BN44-00510A Power Supply Board Pspf351501a
Board Numbers: SU10054-11051 P51FW_CSM PSPF351501A
NEW - $22.00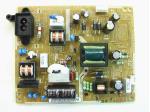 SAMSUNG BN44-00554B Power Supply/led Driver Board Bd32gv0_chs
SMPS module and LED driver Board numbers: BD32GV0_CHS BN44-00554A
NEW - $24.00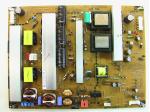 LG ELECTRONICS EAY62609801 Power Supply, Ac/dc 3pagc10074a-r
Board number EAX64276701/11 Substitute part number CRB31287401
USED $39.95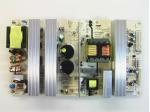 SHARP NQP0000000006 Power Supply Board Ayp449901
Power Unit 3BS0012814 REV:1.0
NEW - $22.00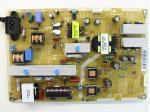 SAMSUNG BN44-00500B Power Supply Board Pd60gv1_csm
Power supply/LED driver module Used with Samsung DE600CGS-V2 60" LED panels. Board bumber PD60GV1_CSM
NEW - $22.95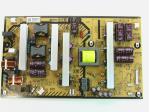 PANASONIC N0AE5KK00002 Power Supply Board Mpf6913b
P board (power supply - SMPS) Other board numbers: MPF6913B PCPF0288 PCPF0294
NEW - $55.99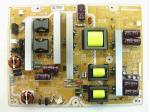 PANASONIC N0AE6KL00012 Power Supply Board Mpf6914
P board (power module) SMPS Board numbers: MPF6914 PCPF0290
NEW - $82.00
Free Shipping!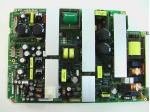 LG ELECTRONICS 3501V00181B Power Supply Board Mpf7413
Power board PCPF0060 Sub part numbers: 6709V00003A CRB31126101 (refurbished) 3501V00180B 6709V00010A 3501V00220A
USED $22.00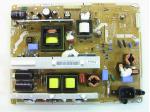 SAMSUNG BN44-00509A Power Supply Board P51hw_csm
Power module Board Numbers: BN44-00509A PSPF291501A P51HW_CSM REV1.1
NEW - $21.99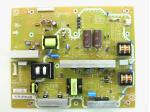 VIZIO 56.04198.051 Power Supply Board B180-005
Power supply/backlight inverter module Input: 108-132V AC ~, 3.5A, 50-60Hz DC output: 3.3v 0.8A, 12V 2.8A AC output: VBL 95V 1.65A Board numbers: B180-005 4H.B1800.041/B
NEW - $23.95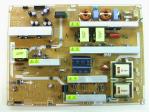 SAMSUNG BN44-00200A Power Supply Board Ip-361135a
Power/Inverter unit Board number IP-361135A Substitute part number BN44-00201A
USED - $55.00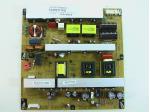 LG ELECTRONICS EAY62769501 Power Supply Board Eax64604501
Power unit SMPS Board numbers: EAX64604501 E301791 Sub part numbers: EBR75499502 CRB31287601 EAY62769507
USED $32.00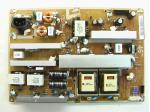 SAMSUNG BN44-00265B Power Supply Board I46f1_9hs
Power module Board numbers: I46F1_9HS E301536 Substitute part numbers: BN44-00265A BN44-00266A
USED - $29.00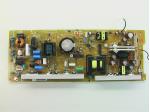 SONY A-1315-710-A Power Supply Board G1m A1315710a
Power unit, SMPS Board numbers: 1-874-784-12 1-874-784-11 1-728-997-12 1-728-997-11 A1315710A
USED - $22.00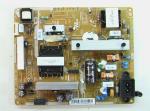 SAMSUNG BN44-00772A Power Supply/backlight Inverter Board L50hf_ehs
Board number L50HF_EHS
USED LIKE NEW - $32.00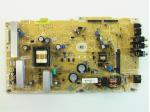 SHARP CEG353A Power Supply/analog Input Board Etl-xpc-204t
Analog inputs (Component, composit, S-video) Power supply module, board numbers: ETL-XPC-204T 566824446710
USED - $29.00